JoyAR project selected as a "selection of your project as a "success story" "
Written by Lukáš Richterek
Our project team is very pleased to announce, that our JoyAR project has been selected as a "success story" by a panel of experts from the Directorate-General for Education and Culture of the European Commission.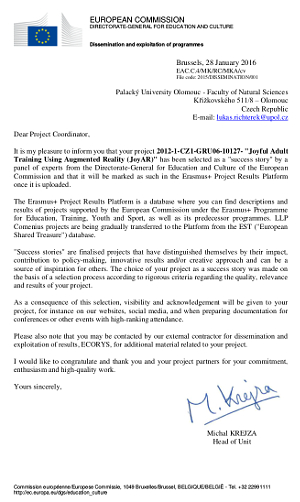 First information about 3rd meeting has beed added to the website
JoyAR case-studies can be found in AR case-studies
The videos related to the project are collected in our You Tube channel. The link can be found in Disemination page.